The New Jack Pen still in progress!
We still have to cut two tops off of two posts...add the metal to the windows...add the kickboards inside and the built in hay manger...put the vinyl strips on the door for winter time...and it will be completed! The quarterdown is at least 8 inches thick..maybe thicker...the different colors it looks is because we wet it to get it to harden and set. It has 30 tons of quarterdown inside...all dumped in one pile and spread by shovel and wheelbarrow by Joe and me!
This is inside before we had it filled with quarterdown just to show you how thick it is. Kickboards will be added all around the stall up to the second board.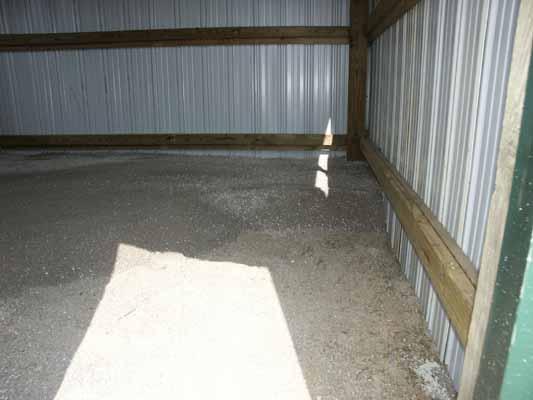 This is to show you how thick the quarterdown is outside too
That pile was over our heads when we started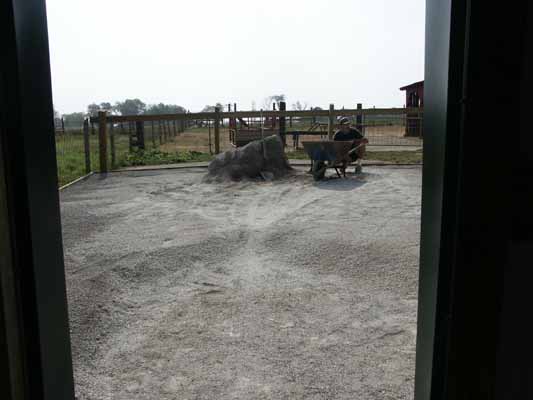 The quarterdown has finally all been spread!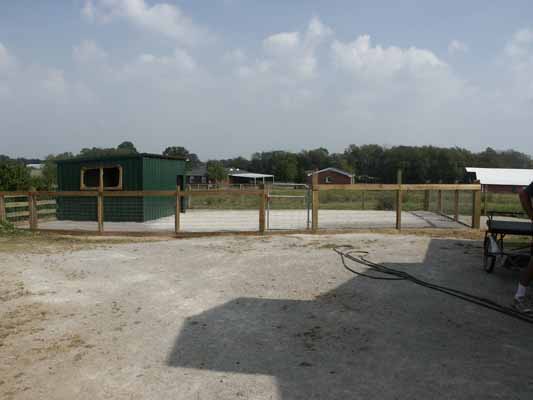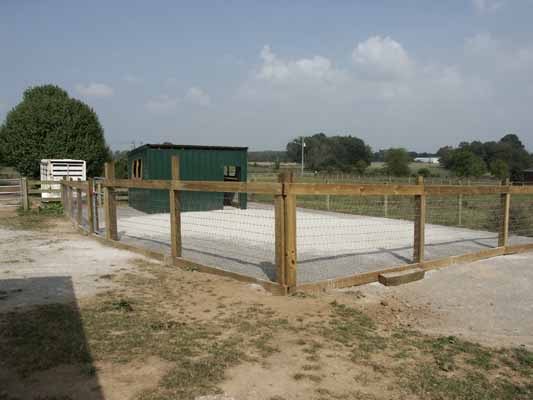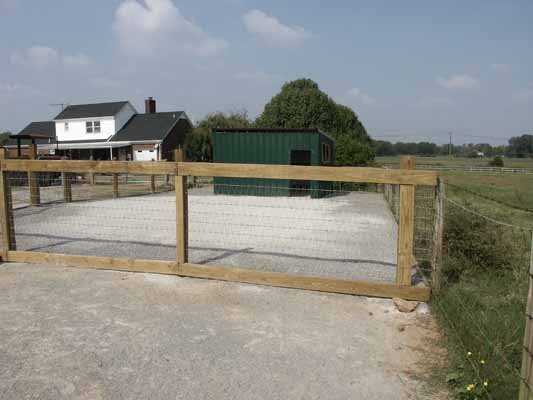 After wetting it down with a hose so it will dry and set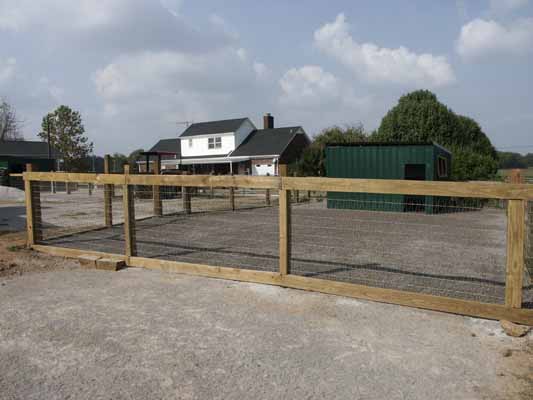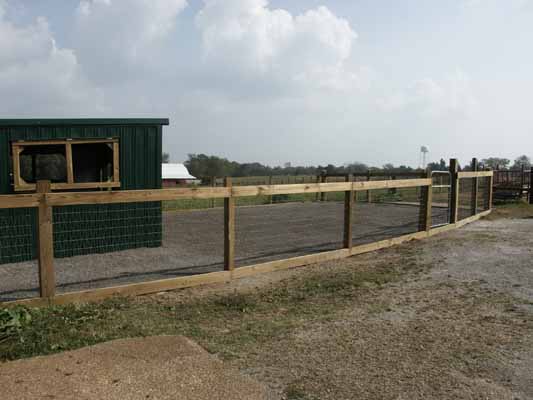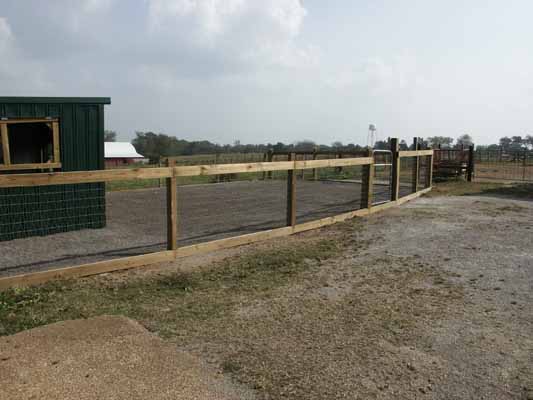 Jack Pens finished November 5th, 2004

This is Pepper's new jack pen...completed!!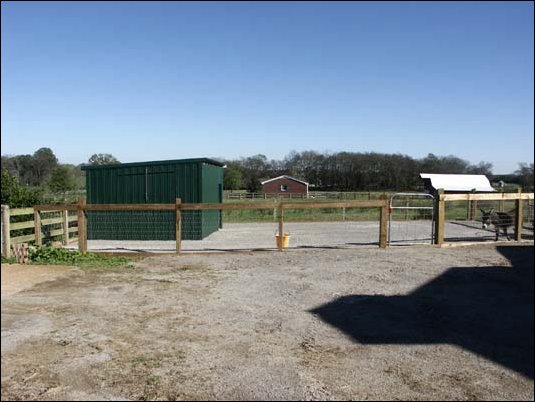 Another view of Pepper's new jack pen...Joe giving Pepper a butt scratch!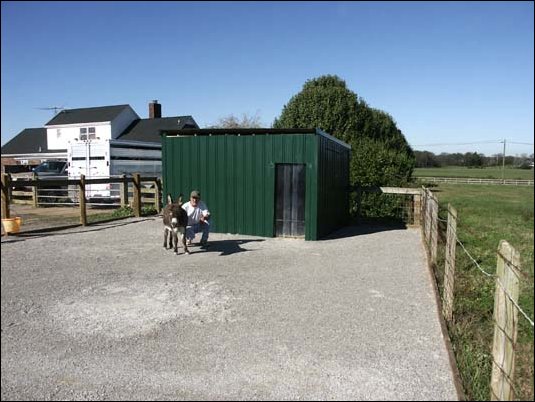 Pepper's new hay rack..this one is large because we will use his pen for a maternity ward next year when Pepper will be turned out in the big pasture with girls that were allowed to rest this year. Pepper's kickboards have been added all around too.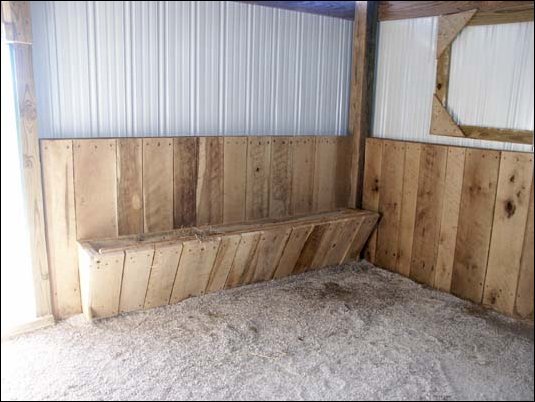 Pepper's new vinyl strips for his door to keep him toasty warm in the winter time.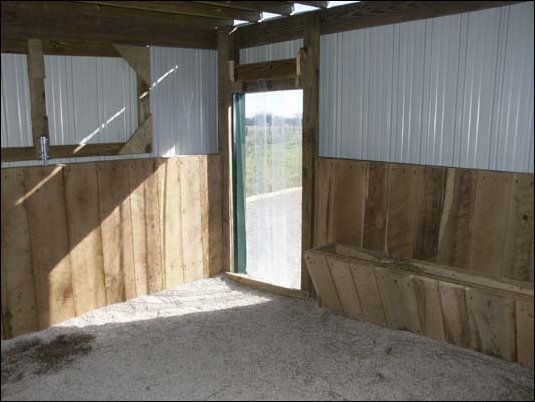 The locks for his windows inside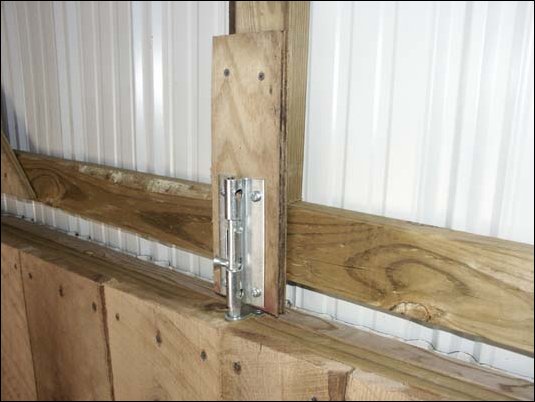 Inside view of his windows to keep him cool in the summertime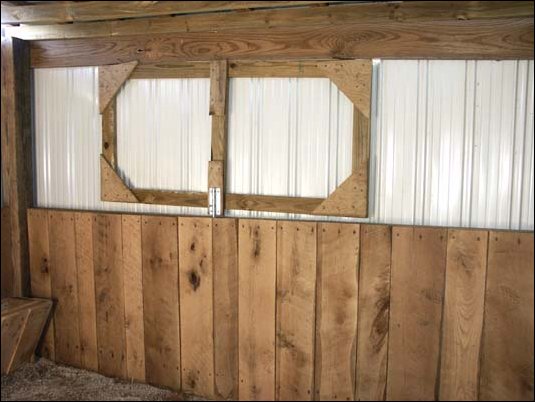 Outside view of his windows.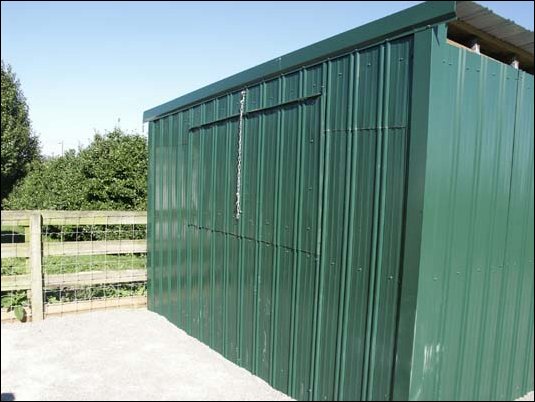 Mojave's new hay rack in the first new jack pen..he loves it!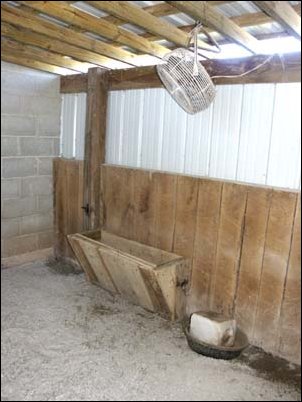 Mojave in his new jack pen...completed..he has an inside and outside hay rack. Beside his pen you can see the temporary pens beside him for company.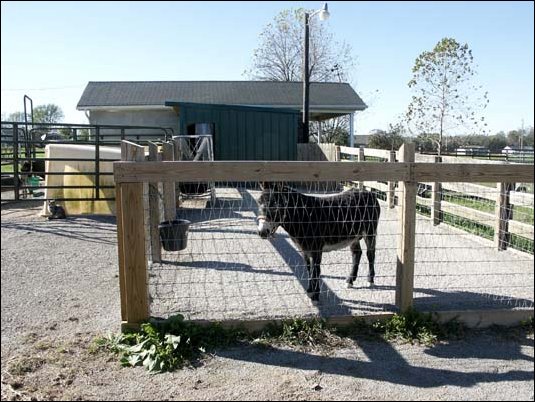 Mojave's pen with a view of his temporary buddy pens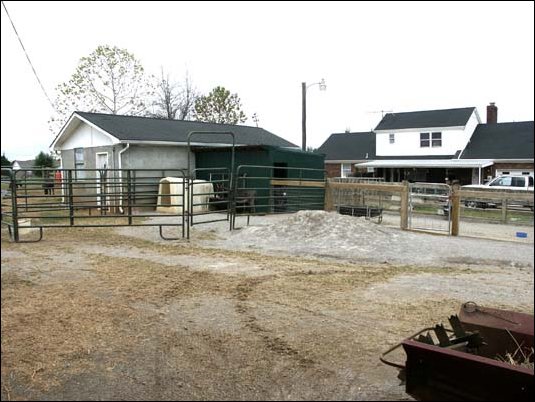 Mojave's vinyl strips...I have one pulled up until he has no fear of going through them all
.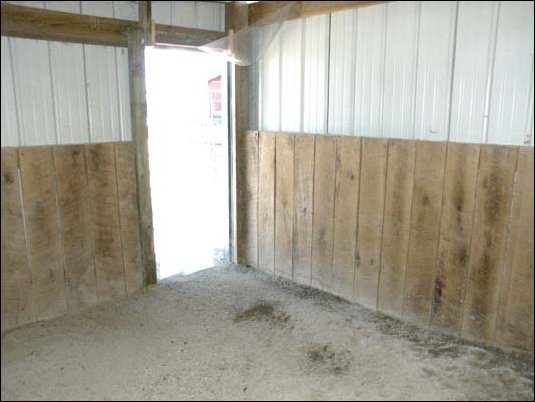 Mojave's in his pen with his best friend, MoJo in the temporary pen beside him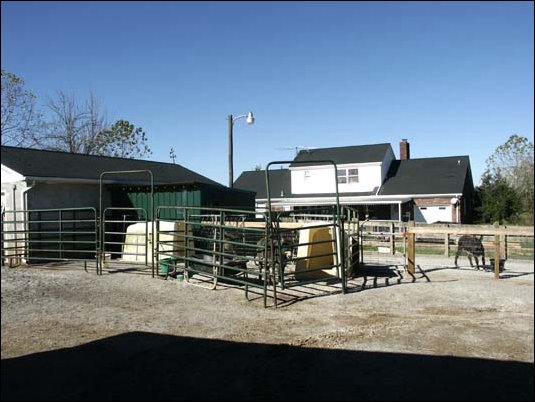 Another view..those pens will be taken down soon...that is MoJo that you can see