Japanese Suzuki Carry Barn Truck
Our new 2007 Japanese Suzuki Carry Truck that we use for on our farm for feeding the donkeys grain and hay daily...rain or shine. We no longer leave unlimited hay rolls out for the donkeys. This truck was purchased in October 2007. We love it! We paid $10,700 no taxes and free delivery!

Here is the website: www.usedminitrucks.com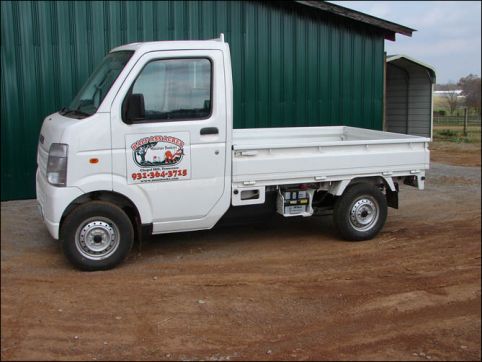 The sides let down all around for carrying larger loads.
It is heated and air-conditioned!!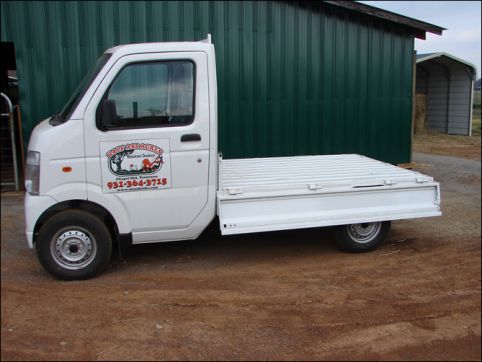 It will carry a whole load of customers around the farm.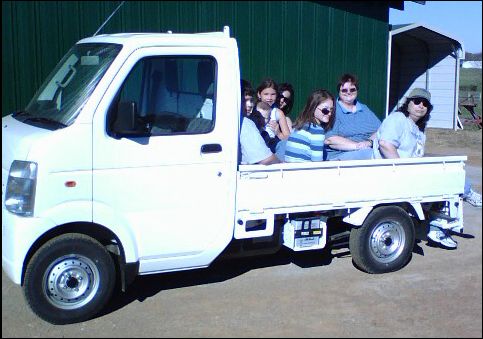 Here is our manure spreader. Our manure is picked up daily and spread in the back of our property where no donkeys are kept This new larger manure spreader was purchsed in 2004.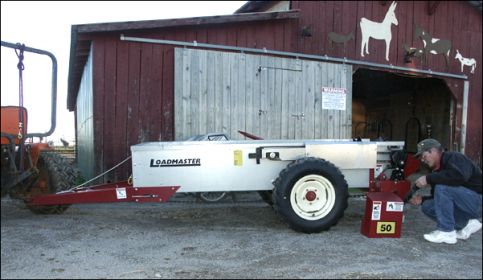 Click here to return to our farm improvements page.