Our Feeding Sheds we added in the winter of 2007 after we stopped feeding unlimited hayrolls. Now we feed our donkeys hay and grain daily..rain or shine.


Below are the ones for the back pastures.
We have isleways between every pasture.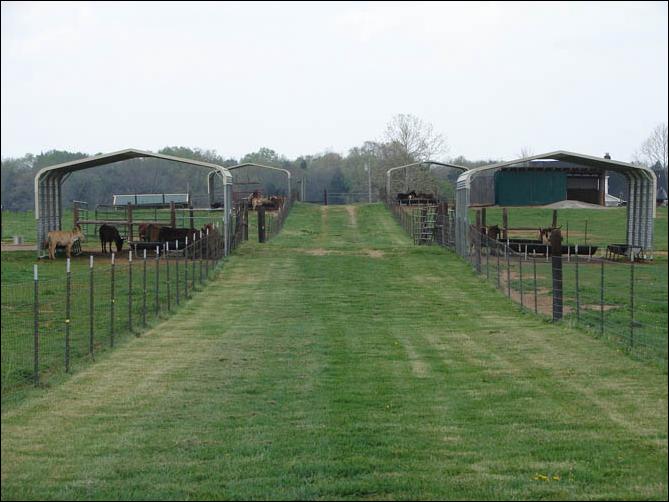 The front pasture...later we added metal to the South end
of them all halfway down to keep the driving rain out.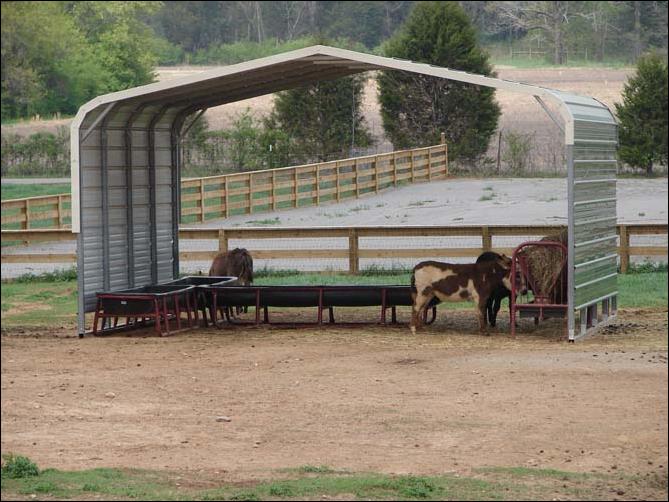 The front side pasture...later we added a smaller one to the
right of this one to use as a creep feeder for just the foals.

Click here to return to our farm improvements page.