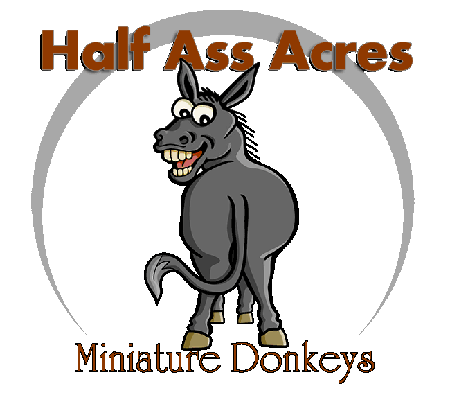 Purchase Plan

<! TableStart Key=DonkeyBanner3> <! TableEnd Key=DonkeyBanner3>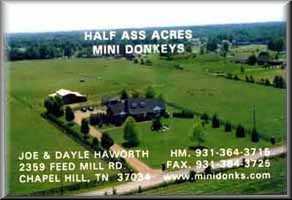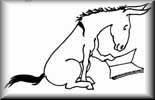 We will be glad to hold your donkeys for you interest free for up to 150 days. We may keep them even longer at no charge in certain situations...just ask. Foals will be held at no additional charge until they are old enough to be weaned...usually between 5 to 6 months. Deposits are non-refundable but we will apply your deposit to another donkey in most situations. We will not charge you board unless we hold them 150 days past the date of purchase or 60 days past the date the foals are weaned. Donkeys must be paid for in full before they leave our farm. Board is $2 per day. When your donkey is on our lay-a-way plan you must send me a payment each month so I will know you are still serious about owning your donkey.
Discounts given if purchasing more than one donkey. Donkeys are happier when paired up and traveling is less stressful when they are with a friend so we will gladly make pricing allowances to keep bonded pairs together.
All of our miniature donkeys are microchipped to comply with the new Miniature Donkey Registry regulations. They are sold with a negative coggins test; health certificate (if sold out of state); pedigrees; one to two sets of registration papers (MDR - Miniature Donkey Registry and ACOSA - American Council of Spotted Asses...if spotted papers are applicable;) complete health records; a new halter and lead rope; a hard cover book to hold all records plus several 8 x 10 full color photographs; a left and right side photo ready to send in with their registration transfers if updated photos are needed; a personalized dvd with all photos and videos ever taken of your donkey by us; an exlusive 'Half Ass Acres' t-shirt and ball cap (not available anywhere else!); a 2018 Donkey Calendar; and many, many more goodies; plus a recipe for loving them!!
E-mail us for more information!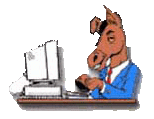 HALF ASS ACRES MINIATURE DONKEYS
JOE & DAYLE HAWORTH
2359 FEED MILL ROAD
CHAPEL HILL, TENNESSEE 37034

WebPage: http://www.miniaturedonkeys.net
Email: donkeys@miniaturedonkeys.net
Telephone: 931-364-3715
Cell: 615-504-4536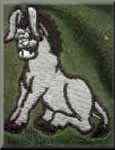 Joe & Dayle Haworth
2359 Feed Mill Road
Chapel Hill, Tennessee 37034
Barn Phone: 931-364-3715
Cell Phone: 615-504-4536

Web Page: http://www.miniaturedonkeys.net
Email: minidonks@united.net


E-Mail Us About Miniature Donkeys



You are on our 'Purchase Plan' page now!


Last Updated: January 2nd, 2018
Web Design by Dayle Haworth
Copyright © 1995-2020 ~ HAA Miniature Donkeys ~ All Rights Reserved