Below are photos of the third turn out shed we have ordered from Klene Pipe. This is the last pasture to add a large turn out shed too as it use to have two of the calf huts you see in some of the photos the calf hut will be removed when this shed is completed and it will be moved to the pasture with the smallest turn out shed
This project was begun on November 8th, 2004

This is the site where the new shed will be sitting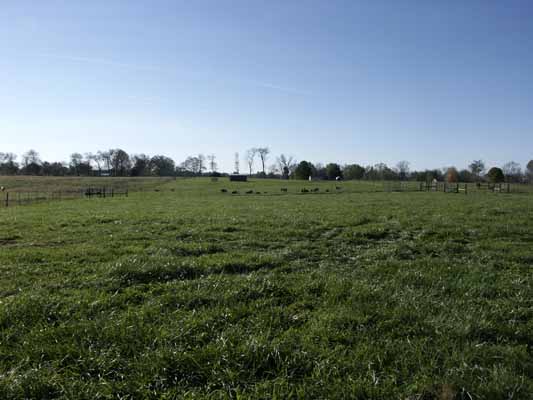 The Frame being put together
We purchased the frame from Klne Pipe.
.http://www.klenepipe.com/ This is Shelter Frame #22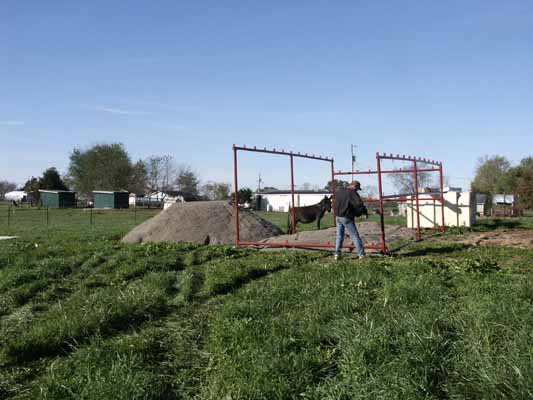 Primero looks on...this hay rack has a place to add a roof so that we don't have to cover with tarps. We will add the roof soon. That hayrack is my favorite hay rack of all ... the donkeys hardly spill any hay at all out of it.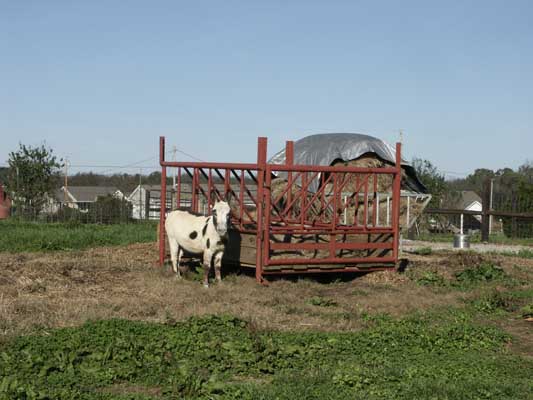 Finishing touches are put on the frame

Oprah tests the metal out for strength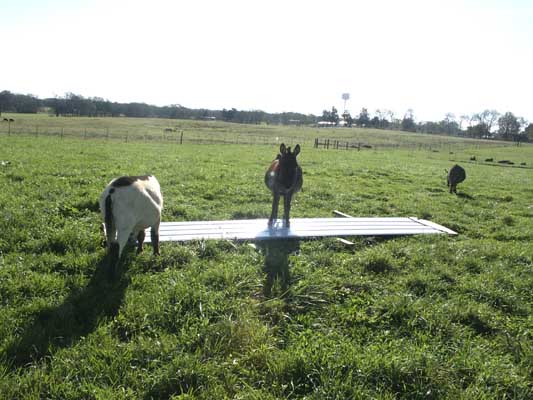 Quarterdown added to the inside and outside..it will be spread after the kickboards and metal are in place.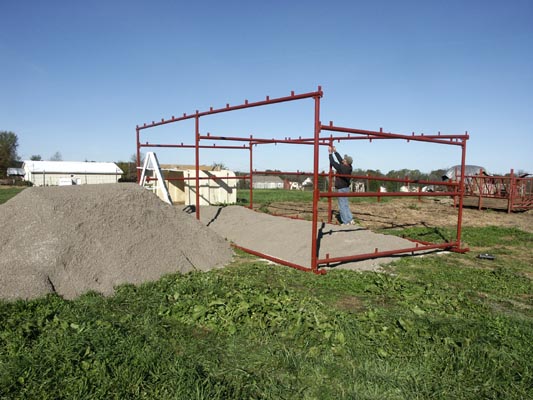 Another view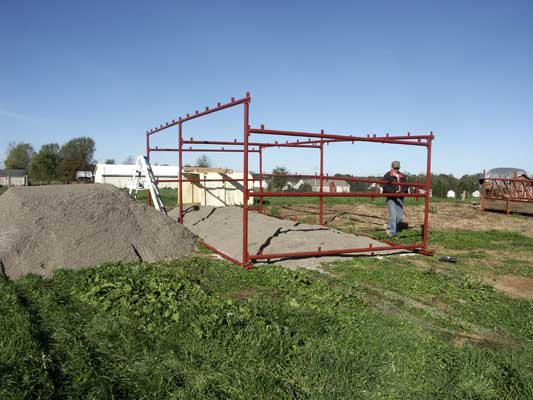 Primero, Oprah, and Calamity check the new building out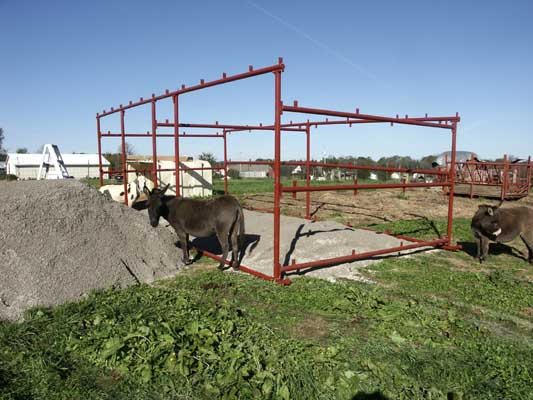 Indy...just gelded jack lies quietly with his new buddy, Circle C Radar. Soggy Bottom Boy is standing at the gate. This pasture is across the isleway and is where we keep all of our geldings.

Soggy looking across the isleway at the young girls in the front pasture.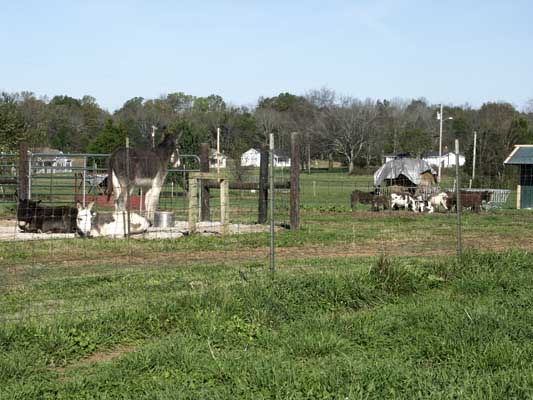 Primero says that building things makes him awfully tired...Oprah is doing what she does best..eating and that is Calamity to the right. Both girls appear to be safe in foal to Primero for a late 2005 foal.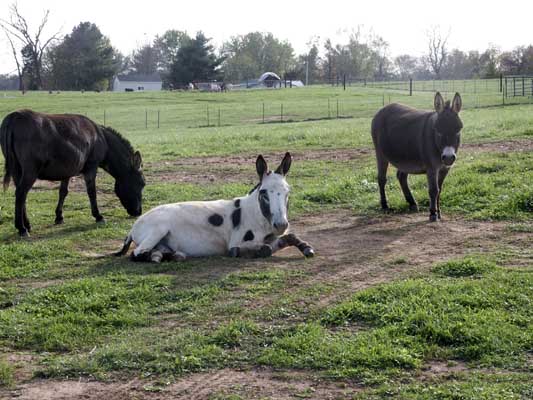 Primero says..."call me when it is finished!!"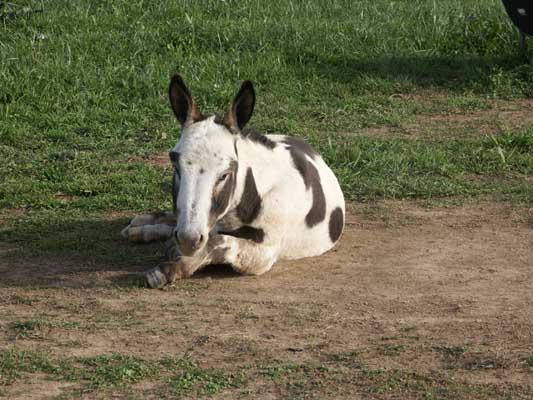 Primero checks out the first row of roof rafters.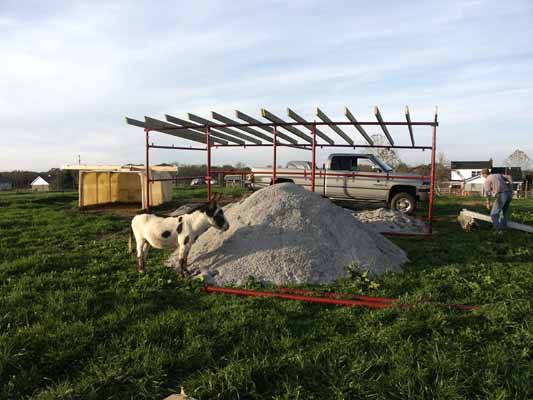 Another view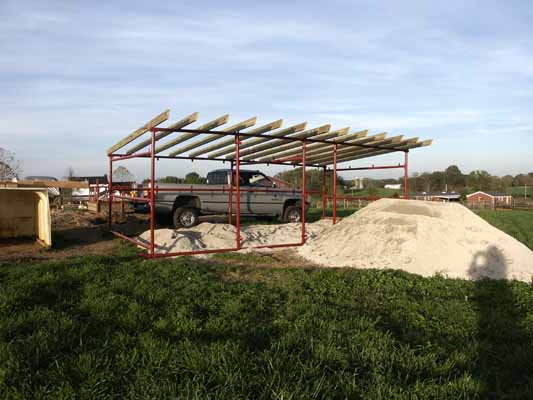 The second row of roof rafters are started...the roof should be completed by tomorrow..November 11th, 2004...more photos will be posted.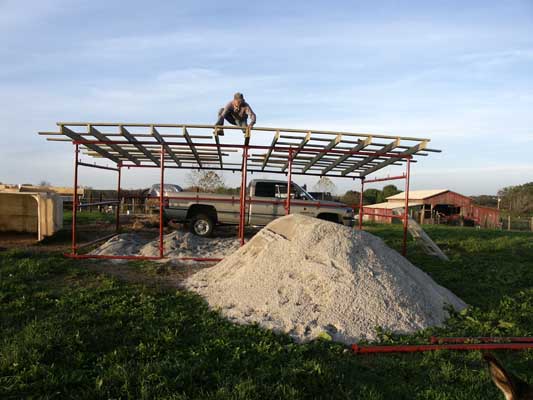 Despite bad weather the roof is added on 11/12/04!!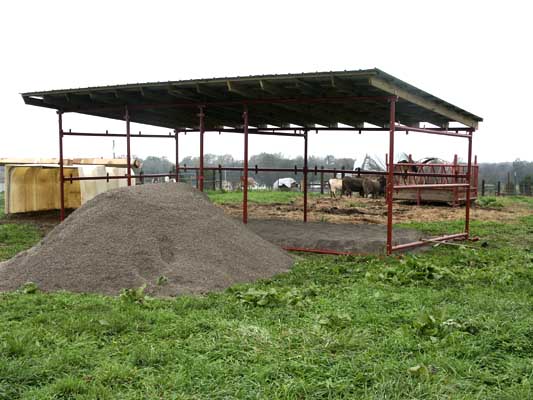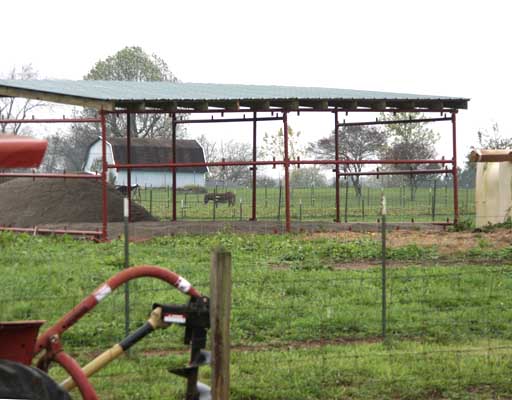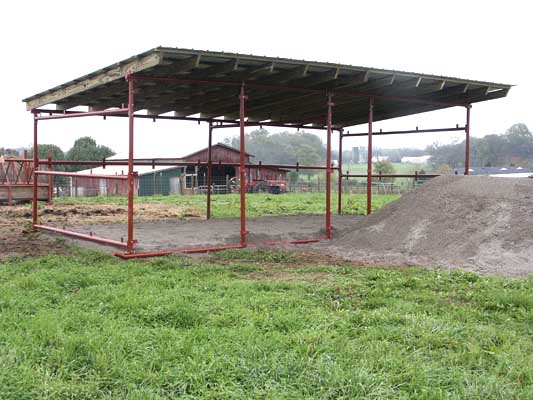 November 13th, 2004 - Side Rails added to nail metal and kickboards to...this doesn't seem like a lot to do for one day but each board had to be cut to fit and each bolt hole had to be drilled and counter sunk so that it doesn't interfere with the metal or kickboards.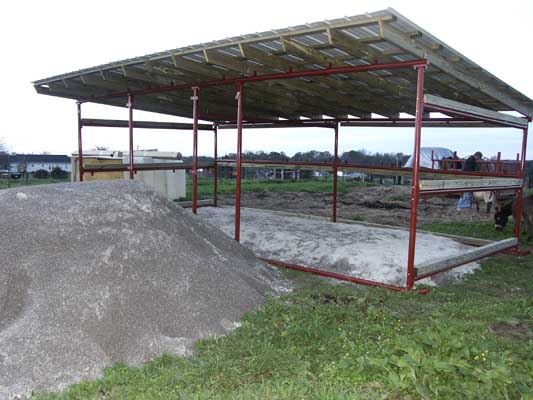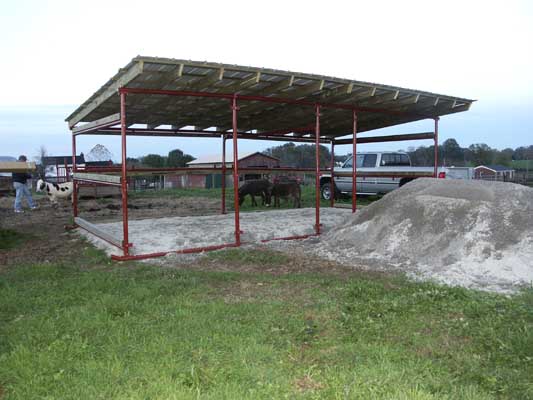 Kickboards added 11/14/04 to three of the walls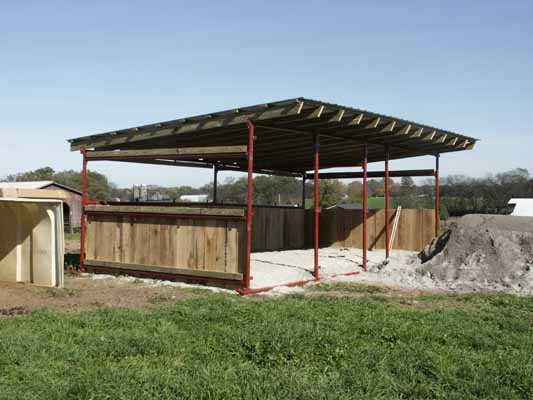 Front wall to be added with kickboards, metal hung all around..removeable vinyl strips hung in the door for warmth in the cold winter months, then the quarterdown will be spread to prevent mud...and finally donkeys will be added!
11/18/2004...had to stop work to have 6 donkeys ready to go to their new homes but today we added the front kickboards!!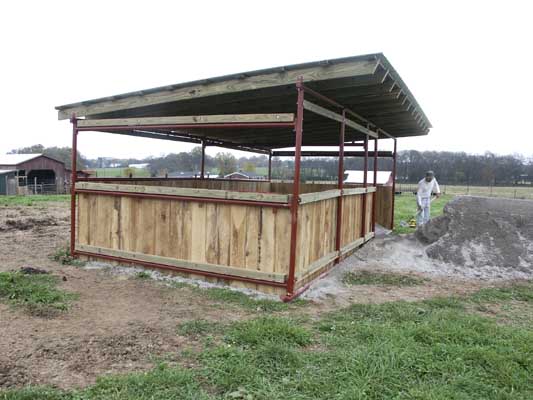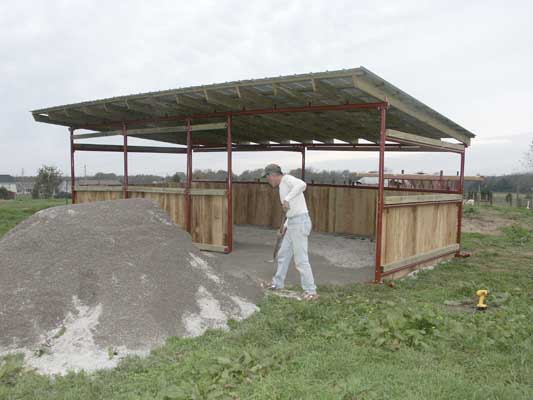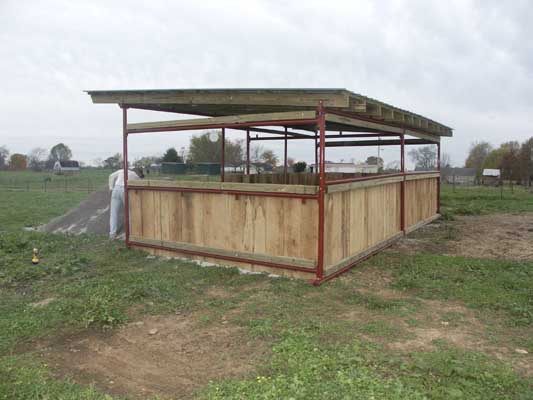 Nothing left to do now but add the metal siding and the vinyl door strips...then spread the quarterdown around the outside and it will be finished!
We have had tons of rain around here but this is what was done on 11/20/2004...nothing left to do now but add the trimming on the edges and the vinyl strips to the door for protection from the drafts and spread the quarterdown around the outside!